Anti-slip birch plywood 24 mm (1250x2500) 1/1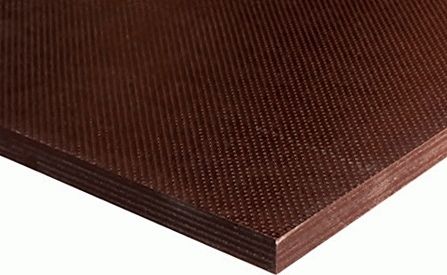 S24FOFS11
Chips in 1-5 Business Days
Format:1250x2500
Surface:3.13 m2
Volume:0.075 m3
Size (height. / W. / D.): 1250 mm x 2500 mm x 24 mm
Weight: 48.75 kg
$0
Your configuration price
Not available
Quantity in stock: 0
Information
Installation
Shipment and handling
Warranty and support
Antislip plywood is made of birch plywood covered with a layer of waterproof phenolic film.
The edges of plywood are sealed with acrylic paint to prevent it from water penetration. The wire mesh surface has high wear resistance and anti - slip properties. The standard colour of phenol film is brown but there are also other colours available on clients request. The wear side has a rough wire mesh pattern the reverse side is smooth (standard).

Large wire mesh pattern face. Edges sealed. Smooth dark brown phenolic film on Reverse

Thickness (mm): 4, 6.5, 9, 12, 15, 18, 21, 24, 27, 30, 35, 40, 45, 50

Sizes (mm): 1220x2440, 2440x1220, 1250x2500, 2500x1250, 1500x2500, 1500x3000, 1525x3050, 2150x3850

Overlaying

Usually used density of the coating is 120 g/m2, it is also possible to cover the plywood with a film of density 220 g/m2, 440 g/m2 or 600 g/m2, and covering of one side with double-layer film with wire-mesh pattern, and single layer on the other side.
Standard colour is Dark Brown. Also available to order in black, blue, grey, green and yellow
The panels are overlaid with a phenol film and have a wire mesh pattern imprinted during hot pressing process. During this process a wire-mesh antislip pattern is also applied.

Standard colour is Dark Brown. Also available to order in black, blue, grey, green and yellow.
Anti-slip plywood is high-quality waterproof panel glued with phenolic resin with uneven number of veneers.
There is a wire mesh impression on one side of the plywood or hexagonal pattern.
The edges of plywood are additionally protected by waterproof acrylic paint.
Vechicle flooring and decking, trailer floors, van conversions, steps, stages, podiums, ramps, platforms, play equipment, climbing walls, exhibition trailers, narrowboat decking.
Robust, slip-resistant birch plywood suitable for a wide range of demanding applications. Easily worked and CNC machined with the appropriate tooling. Also has good chemical and weather resistance and suitable for outdoor applications.