3-Layers Engineered Wood Flooring 18 x 112 x 615 mm White Oak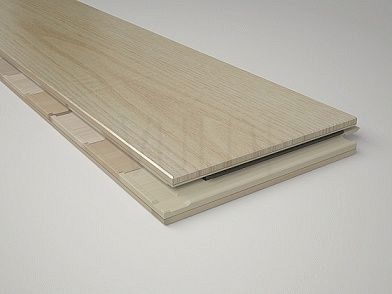 KOD: P18D112R13E
Chips in 1-5 Business Days
Format:112 x 615 mm
Size (height. / W. / D.): 18 mm x 112 mm x 615 mm
Pack of 18 pieces
Surface: 1.239 m2.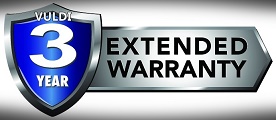 $0
Your configuration price
Not available
Quantity in stock: 180
Information
Installation
Shipment and handling
Warranty and support
An engineered floor is constructed using an inner core made up of anywhere from 3 to 12 cross layers of plywood (typically made of hardwood, birch or pine) which are glued and pressed together. A layer of the desired decorative wood species is then fused on top of this inner core. This top layer is what you'll see once the flooring is installed and is commonly referred to as a "wear layer."
3-layer Engineered wood Flooring is made up with 3-6mm Hardwood veneer + quality plywood structure. The plywood is normally cross structure with 1.5mm thick of each ply in odd number (3 layer, 7 layer or 12 layers.) and with the back layer same grain direction to the Hardwood veneer/lamellas.
Engineered flooring wear layer thicknesses really vary from product to product and there is a huge range of thicknesses available on the market right now. You can currently find products with paper thin wear layers of .6mm at one end of the spectrum and then 4-6mm and thicker at the opposite end.
When a floor is sanded and refinished, a small portion of the wear layer thickness is being removed. Sand past the total thickness of the wear layer of that particular engineered floor and you'll get to the cross layered plywood core. This is how the thickness of a wear layer becomes important in selecting an engineered floor. An engineered floor with a very thin wear layer, for example a 1mm thickness, cannot be sanded and refinished at all over the lifetime of the floor which can lessen the floors lifespan quite a bit compared to styles that have thicker wear layers.
There's more to Engineered Wood Flooring than meets the eye. Engineered Wood flooring comprises of three layers of real wood pressed together with adhesive under extremely high pressure. The base layer provides the stable foundation of the floor and is typically made of pinewood. The middle layer is typically made from a softer material such as birch plywood. The top layer is the solid wood veneer, and is the only visible layer once the floor is laid.